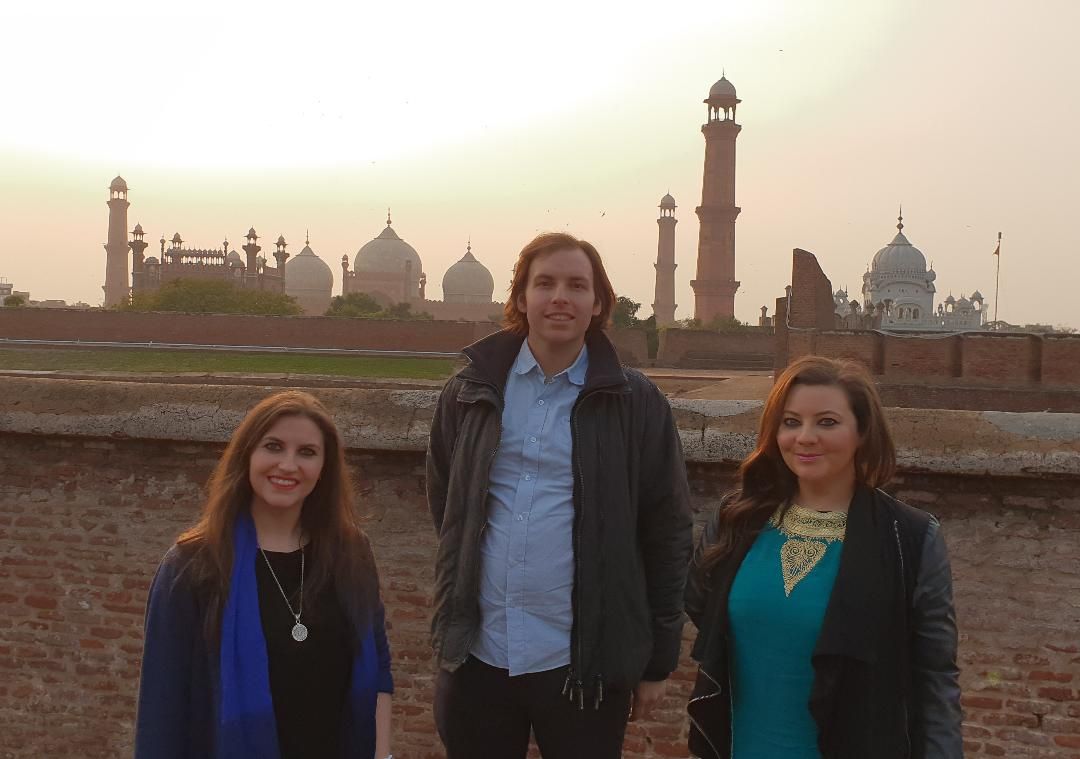 In January we returned to Pakistan for the third time! What an amazing country full of culture so different to our own. We flew into Islamabad and were pleased to meet our wonderful friend Khurram who had been our driver last year. We visited the cities of Islamabad, Lahore and Siakot. We performed for the British High Commission in Islamabad, spoke to and performed for children in an orphanage and did a press conference for all the National Newspapers.
In Sialkot we visited the second largest supplier of Bagpipes! We got a tour of the factory and were introduced to some new instruments for us! Alison also got given the present of a clarsach to take home!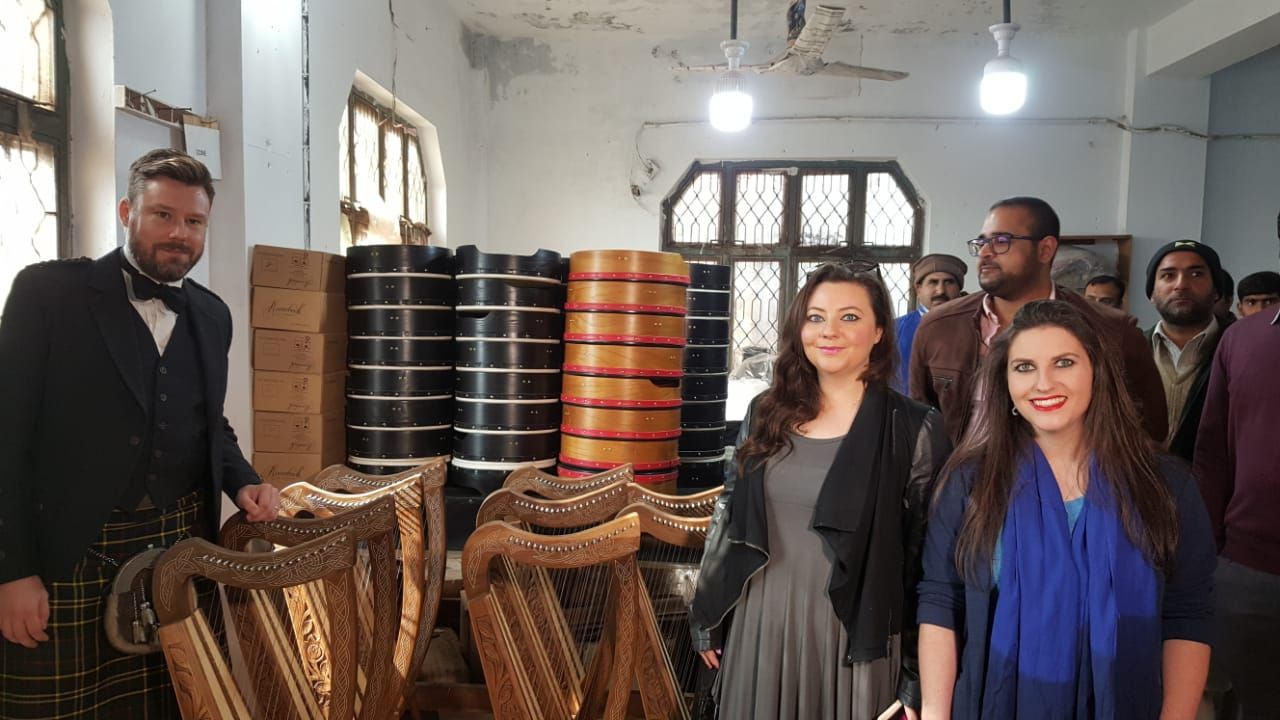 In Lahore, the cultural capital, we had some time to do a bit of sightseeing. We went to the stunning Badshahi Mosque, one of the world's largest mosques. It's said to be able to hold up to 100,000 people!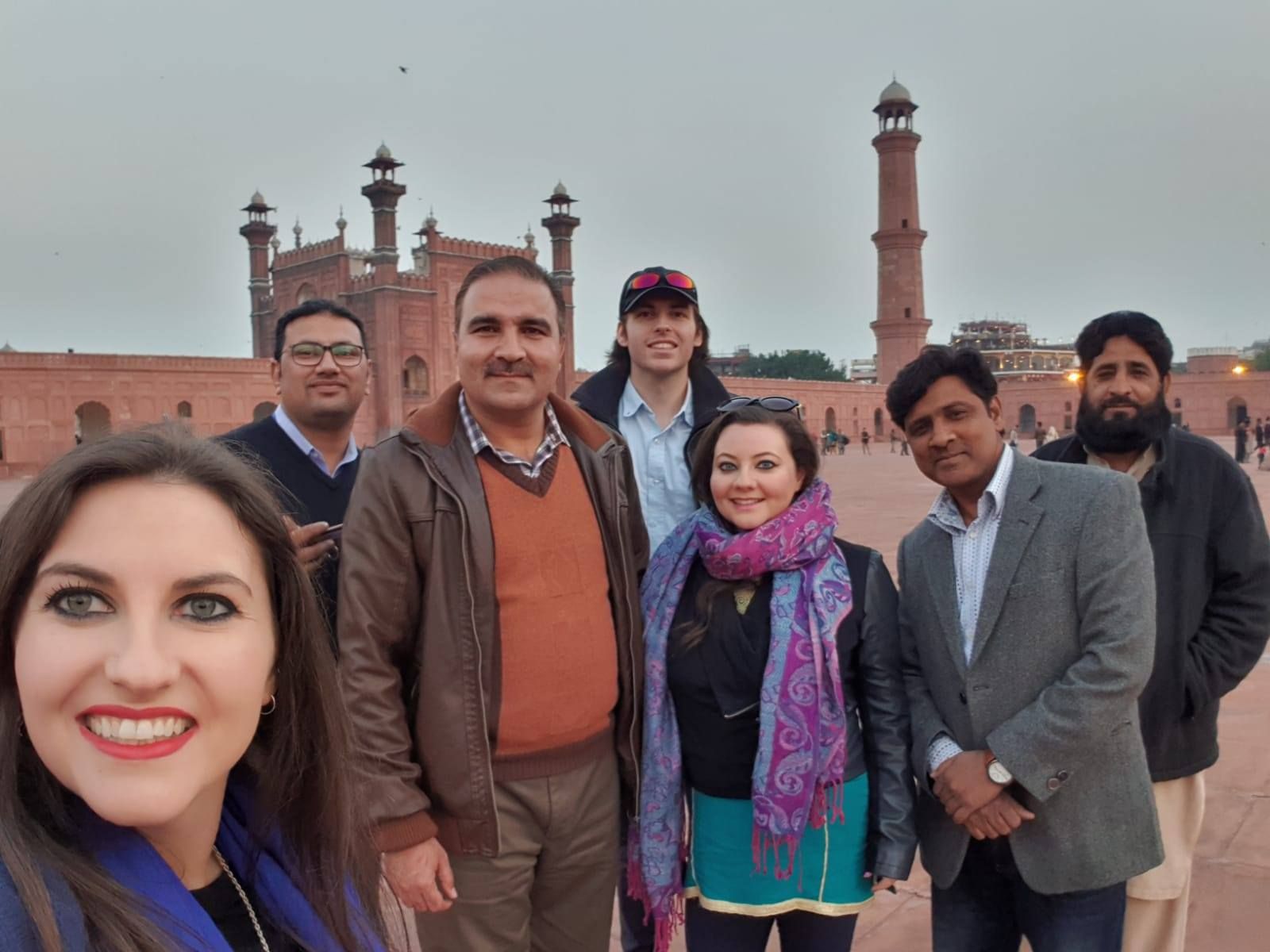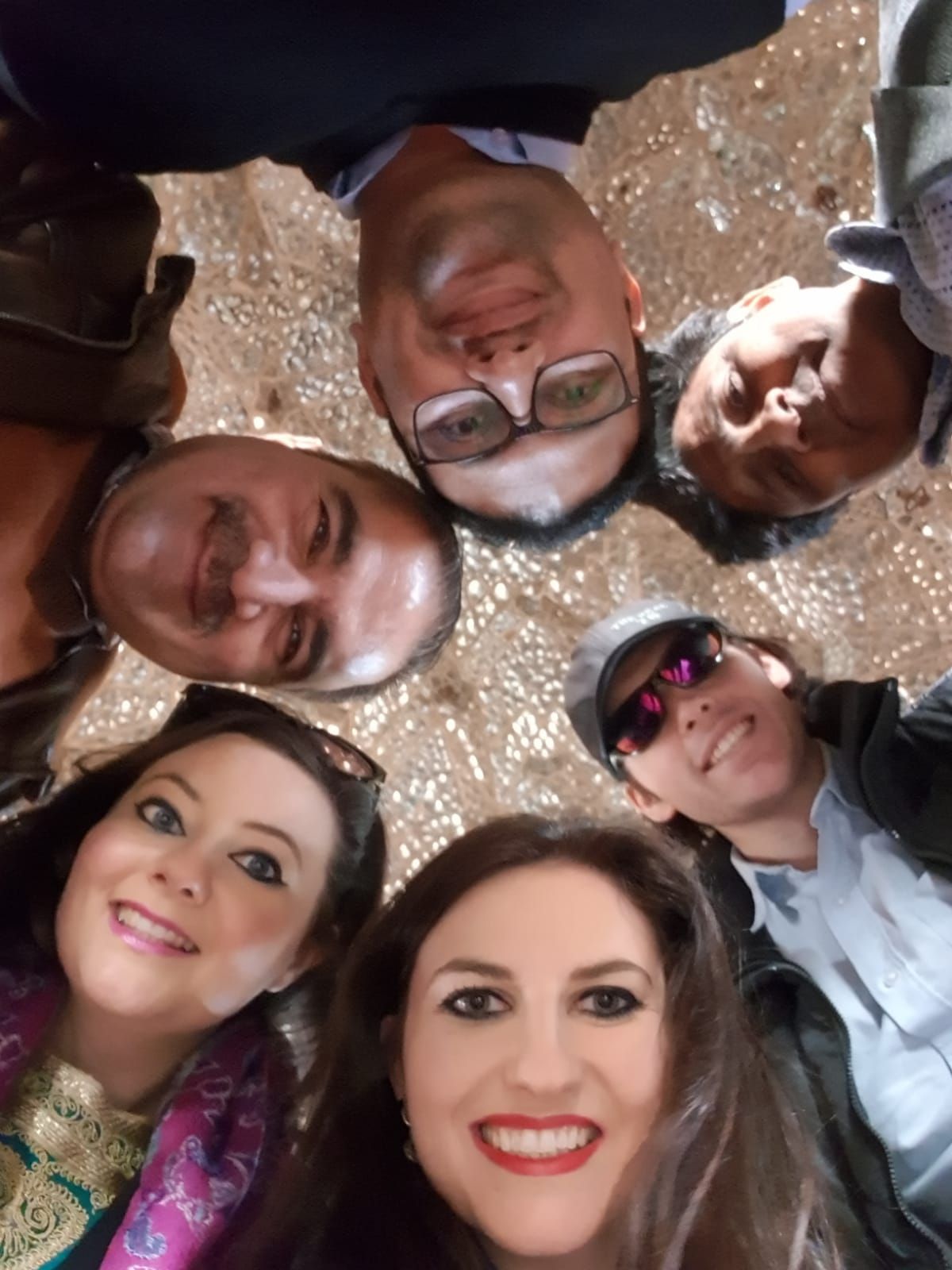 We had an amazing time visiting the Sanjan Nagar Public Education Trust Higher Secondary School, in LahoreSchool! These kids knew how to rock at 10am!!!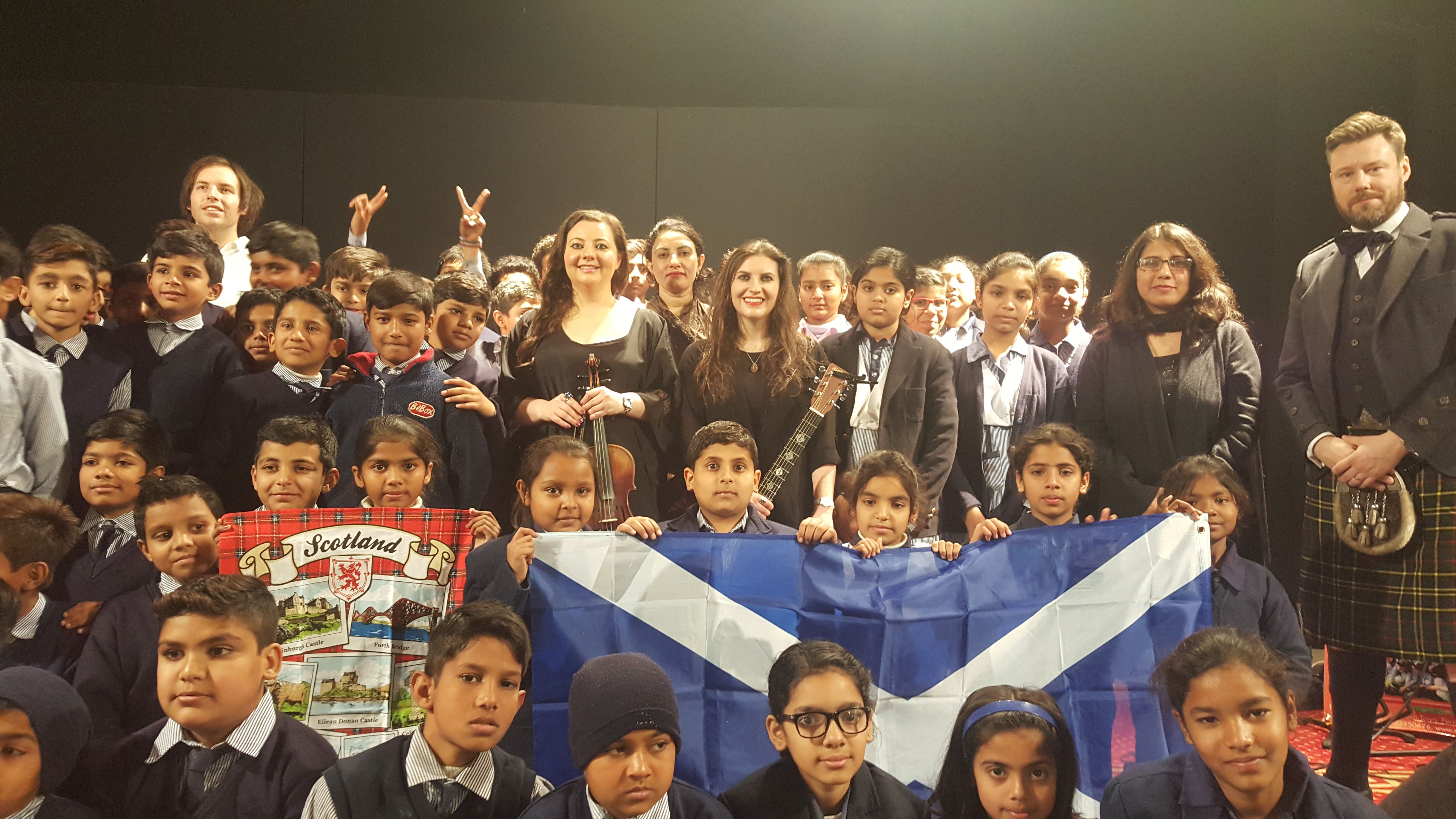 We also did TV and newspaper interviews about promoting gender equality in Pakistan. We met girls in schools and universities who had their studies funded by the Scottish Government.