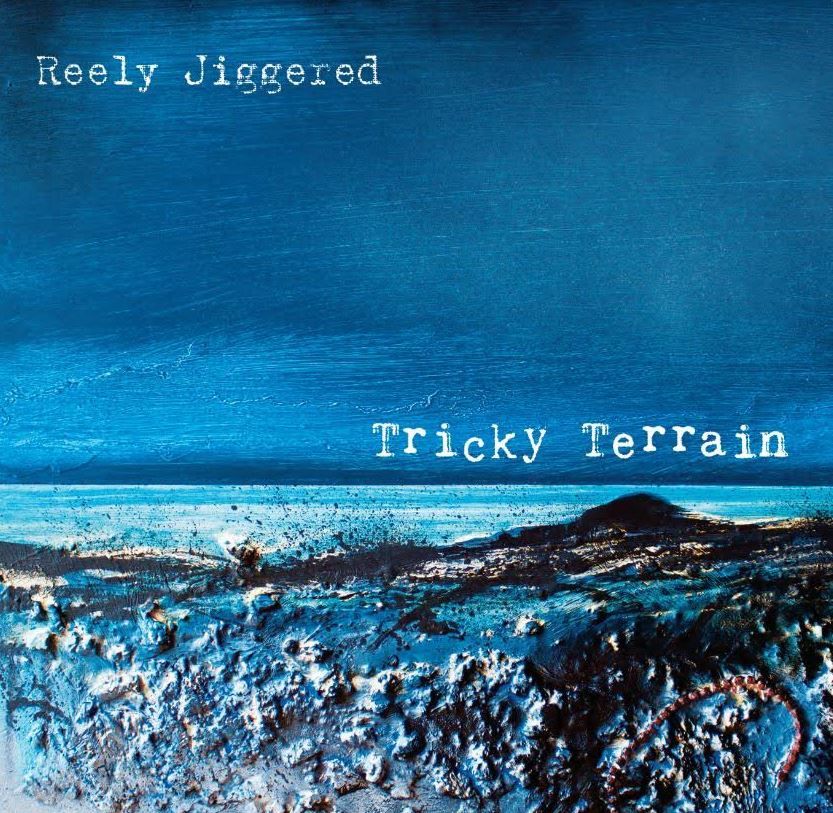 Tricky Terrain is the award winning folk rock band's third album. This album takes its inspiration from the band's travels and their home by the River Clyde. Alison McNeill's compositions and lyrics are a reflection of the landscape, the people, the light and the water. New works are supported by atmospheric arrangements of songs of a past resident of the band's coastal home – Robert Burns.  This album is current, exploring politics, mental health and world issues. Sewn into this latest output is a celebration of Scottish Culture and Cultural Diversity. 

"The album opens with the single, 'Walking Boots' – an excellent choice. Written by Alison, it starts with drones, pounding percussion and seagulls but is rooted in the Argyll & Bute landscape. I should say before going any further that Alison is a trained soprano with a remarkably powerful voice and here she explores sonic palettes previously the preserve of Kate Bush. The second song 'Searching For You' is very much in the same vein. Next is the title track, a long instrumental medley beginning with a middle eastern sound and leaping from style to style. 
'Lost In Time' finds us back on Clydeside and then things begin to change a little. We are in Burns country and Alison takes 'The Deil's Awa' at a tongue-twisting pace over a stunning arrangement followed by 'Ae Fond Kiss' – another vocal tour de force. There are two more instrumental sets: the piano and fiddle duet 'Sunset Over Gourock' and 'Countdown', including tunes by Charlie McKerron and Ian Lowthian.  Alison' final composition is the wonderfully titled 'I'm Not A Passenger, I'm Part Of The Landscape', a song about not standing still and letting life run over you. 
Finally, and worth the entrance price on its own, we have 'Auld Lang Syne'. This is the proper version with all the words and the correct tune and it feels appropriate that a band that revels in mixing musical styles should bring their album back to their roots with this song. If we had a track-of-the-year award this would get my vote."
Dai Jeffries, Folking.com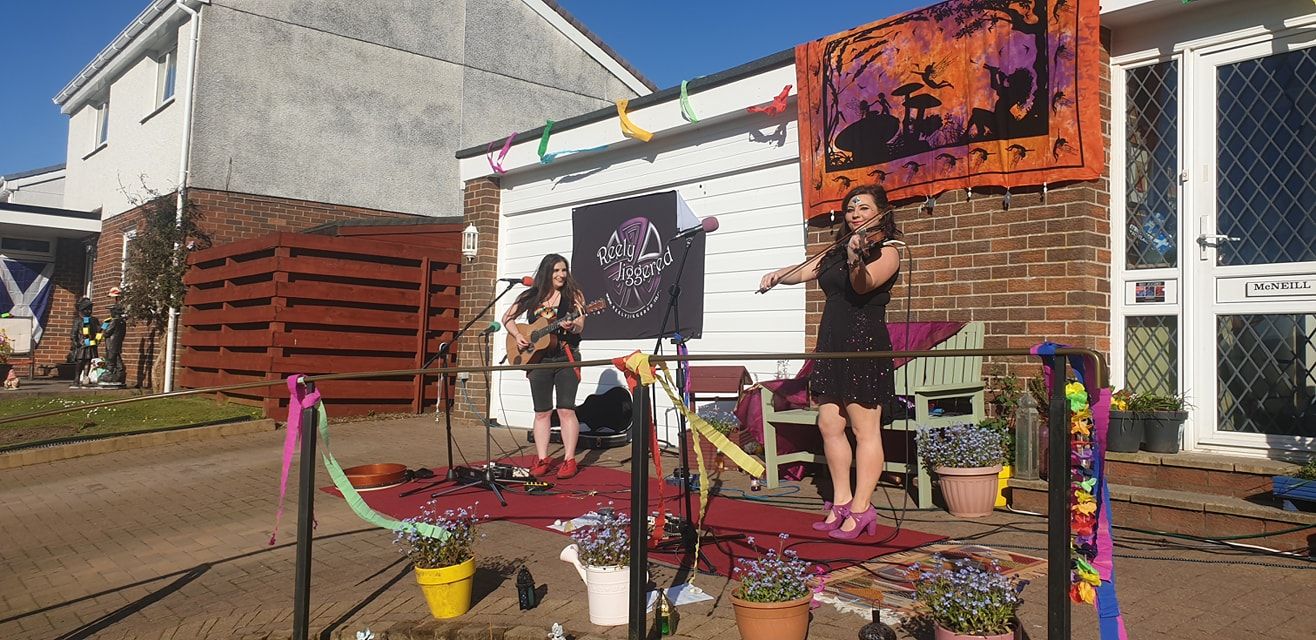 Due to COVID-19, our Album Tour was canceled. However, we decided to launch the album anyway... Live on our drive! We Facebook live-streamed the event and had thousands of people from all over the globe watch. we decided to make a festival theme dress code and fans sent us their pictures of them getting ready for our launch! it was pretty amazing and we are so thankful for the supports of fans all over the world and we hope to see you all at a venue near you when it is safe.
The album was produced by Gregor McPhie at the HQ Glasgow. The band were joined by Stuart Taylor (keys) and Gregor McPhie on synths and bass.
We were delighted to commission local and international artist, Alec Galloway to provide the artwork for the album! If you'd like to know more about his process, have a listen to this video