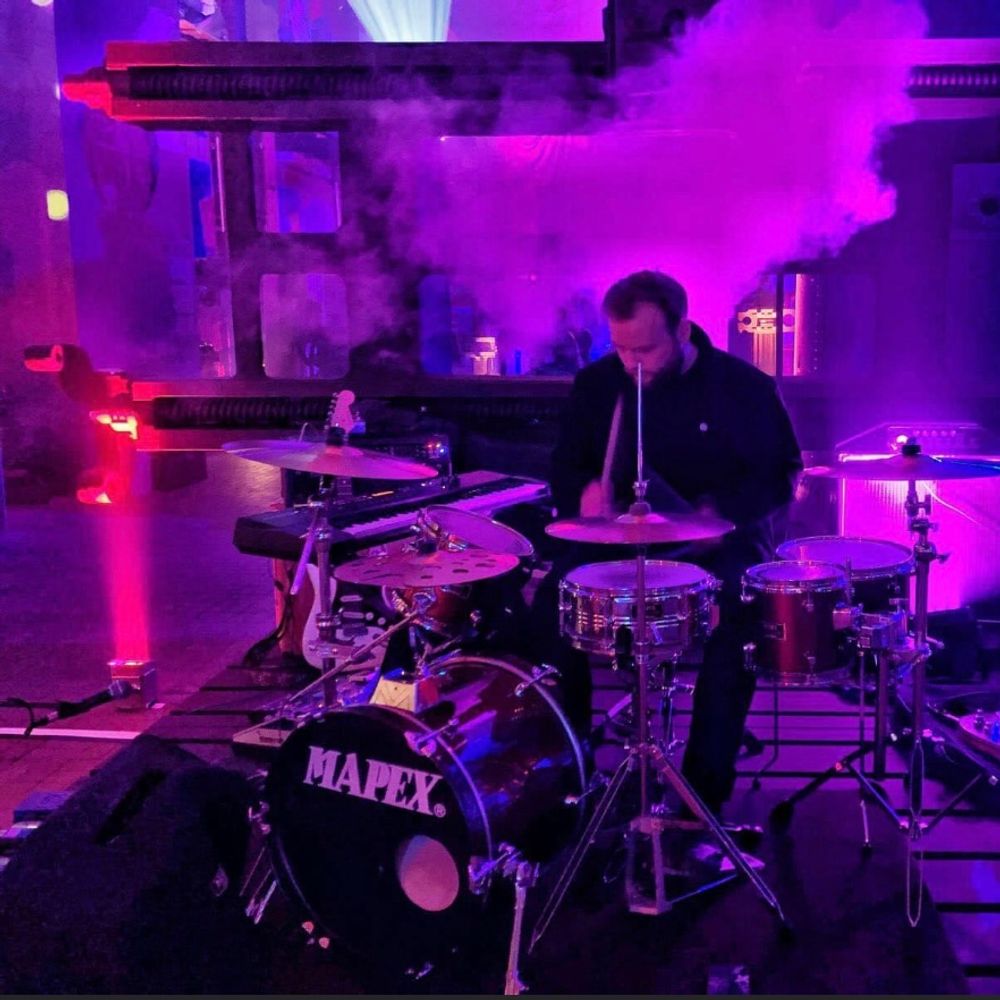 Mark Norris
Drummer
Mark Norris is a professional composer, drummer and drum teacher based in central Scotland.
Mark composes music for media, documentaries and film under the name 'Tomekeeper Productions'. He has composed music for up and coming creatives and global brands.
He currently plays with a number different bands across a range of different styles and genres; playing everywhere from Celtic Folk Rock  to specialised Rock venues throughout the UK and Europe. In addition to live gigs, Mark regularly works as a session drummer in many recording studios in Glasgow and Edinburgh.
Mark also works as a drum teacher and provides tuition in informal education settings for young people ranging from ages 8 to 17. He also provides private tuition for a small group of enthusiastic and promising up and coming drummers.
His reputation for excellence, commitment and reliability is the common thread that links all the facets of his musical endeavours.